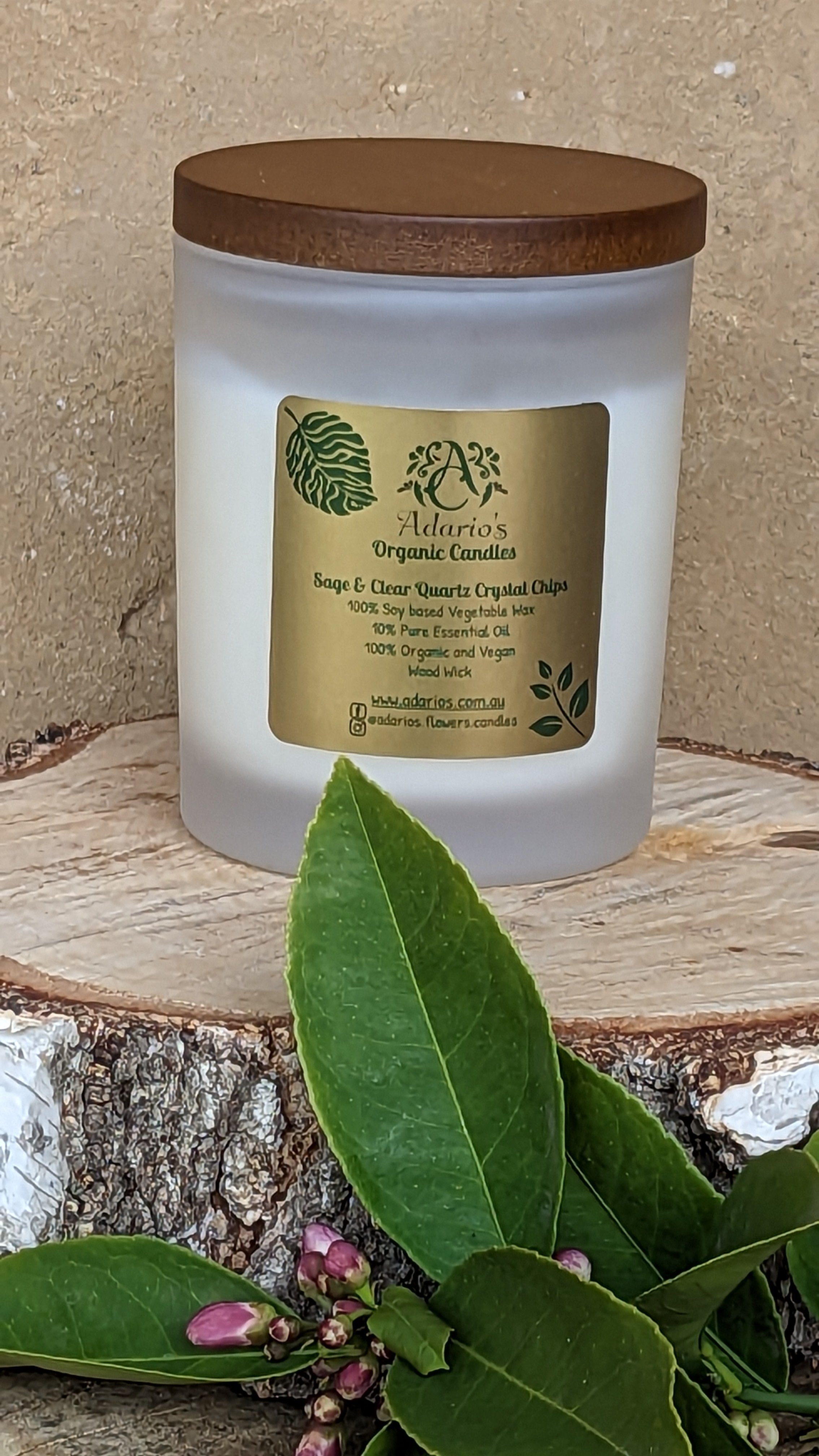 Sage | Organic Soy Candle
The Aroma: Sage
Clear the air and promote a fresh start with our Sage Cleansing Room Spray. Infused with a potent 20% / 10% of natural sage essential oil, it helps purify and uplift your space. Ideal for creating a revitalized and tranquil environment.

Clear Quartz Crystal Chips
Clear quartz is one of the most abundant, versatile & multi-dimensional stones in the world. It is able to receive, activate, store, transform, transmit & amplify energy. It is an excellent protection stone & can assist in providing clarity & emotional stability which can be useful in study, meditation & stress relief.


Candle Care:
Leave the wick no longer than 3mm above the surface. Try to gently break the burned part of the wick with your fingers before lighting.
Please note, that soy wax is a natural product meaning that it can sometimes slightly change colours with time. This does not affect the burn of the candle in any way.
Don't burn the candle for more than 4 hours at a time.
Sage | Organic Soy Candle