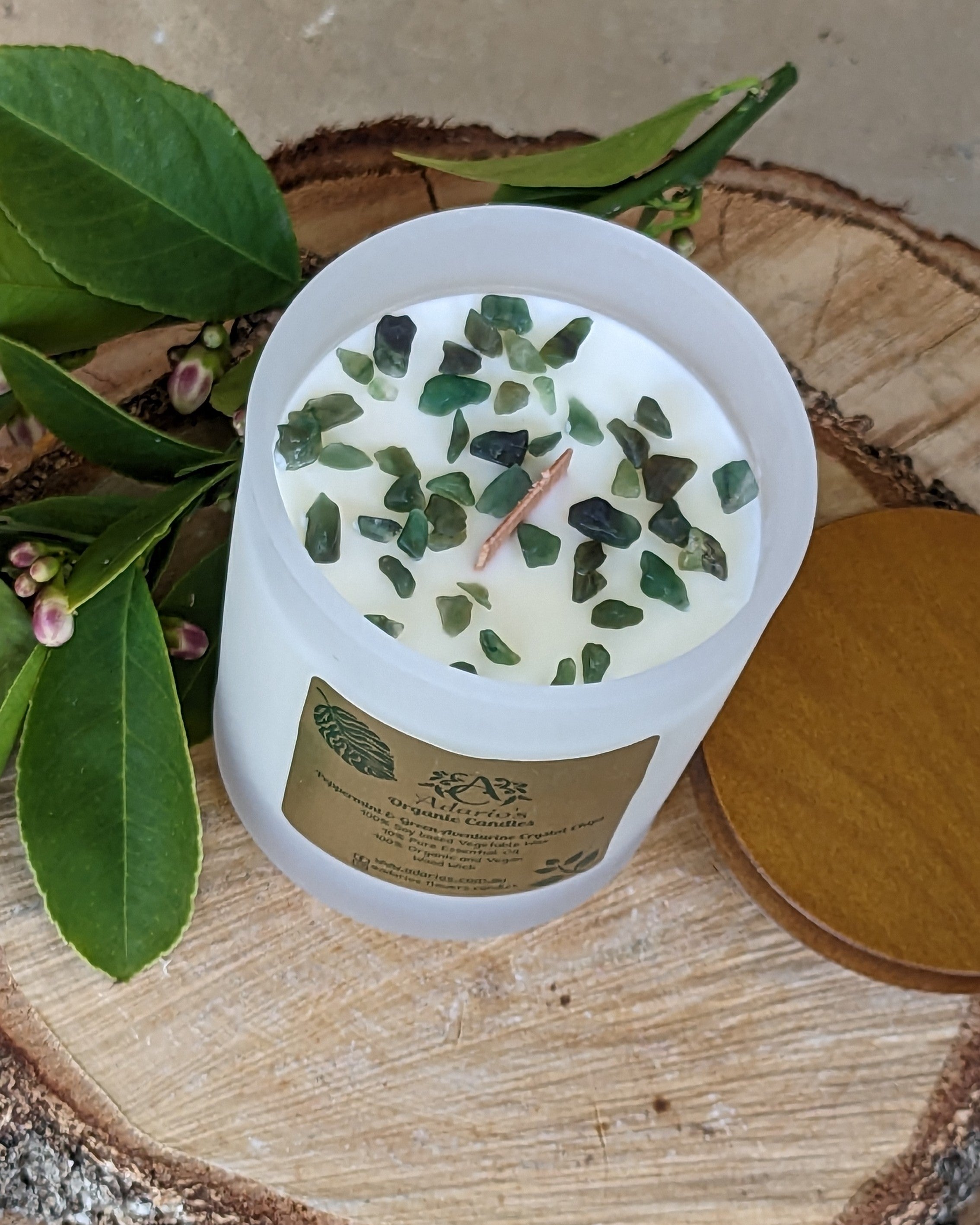 Peppermint | Organic Soy Candle
The Aroma: Peppermint
Invigorate your surroundings with our Peppermint Freshness. Packed with a potent 10% of natural peppermint essential oil, it delivers a burst of minty coolness, promoting alertness and revitalization. Ideal for perking up your space and your spirits.
Green Aventurine Crystal Chips
A member of the Quartz family, Green Aventurine is known as the "stone of chance and luck". This is an excellent protector of the heart chakra and aids in releasing anxiety, fear and depression. It stimulates muscle tissue and strengthens the blood. It encourages love in all relationships, independence, and will help you move on from a limited vision of your capabilities. It provides optimism and a zest for life, encouraging one to explore the unknown and can be helpful in career changes. 
Candle Care:
Leave the wick no longer than 3mm above the surface. Try to gently break the burned part of the wick with your fingers before lighting.
Please note, soy wax is a natural product meaning that it can sometimes slightly change colours with time. This does not affect the burn of the candle in any way.
Don't burn the candle for more than 4 hours at a time.
Peppermint | Organic Soy Candle