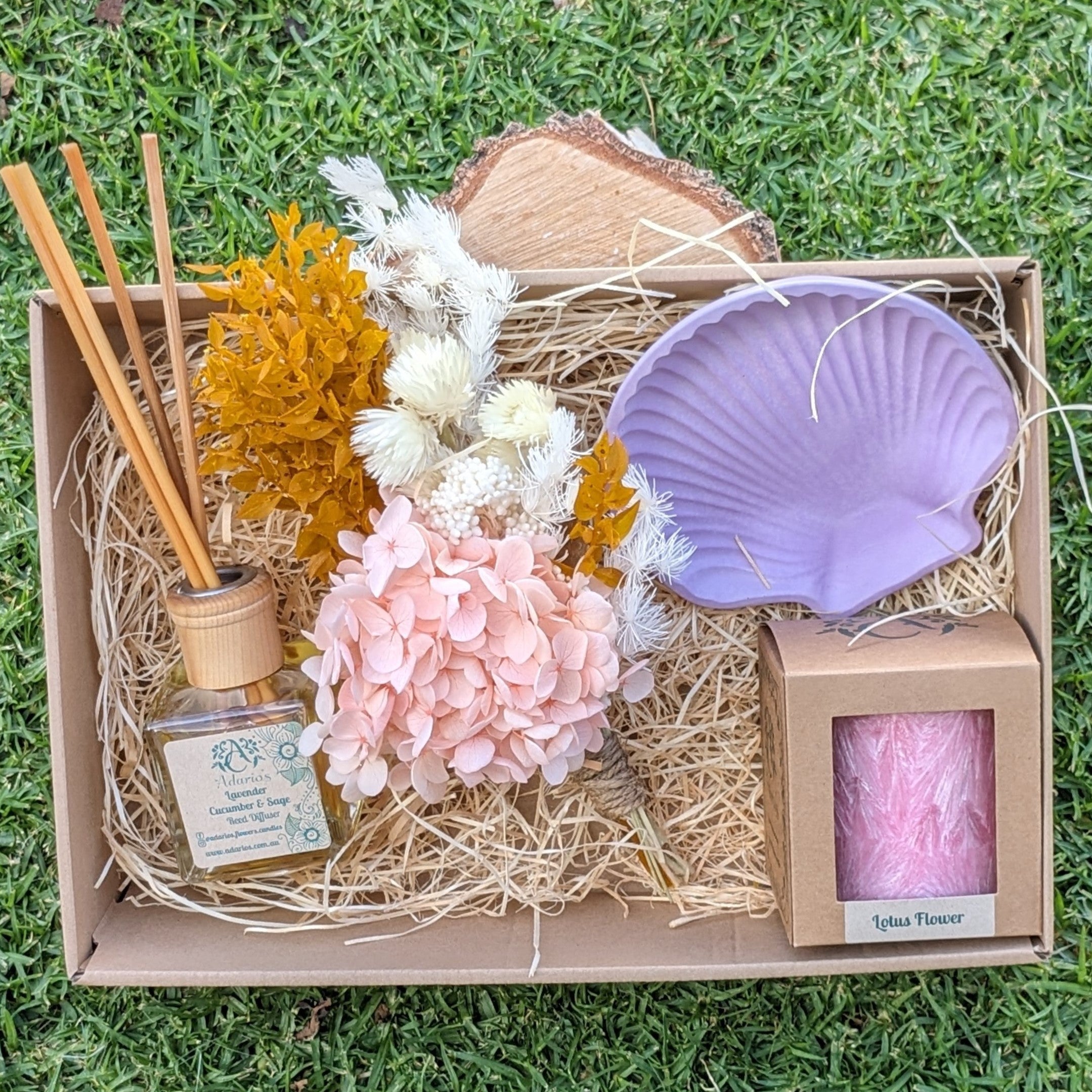 Gift Box : Pillar Candle + Candle Plate + Reed Diffuser + Dried Flower Arrangement
Adario's has the most beautiful Gift boxes!
A delicate Dried Flower Arrangement, a Handmade Scented Pillar Candle, a  Shell Candle Plate, and a Reed Diffuser. All handcrafted in Australia.
Make your Gift Memorable!
Give colours, give aromas, give memories!
 Conditions:
Gift Boxes are available for delivery Australia-wide.
The provided flower images are for illustrative purposes and are dependent upon the local suppliers' availability.
Please Message us if you would like to change the aromas.
Gift Box : Pillar Candle + Candle Plate + Reed Diffuser + Dried Flower Arrangement