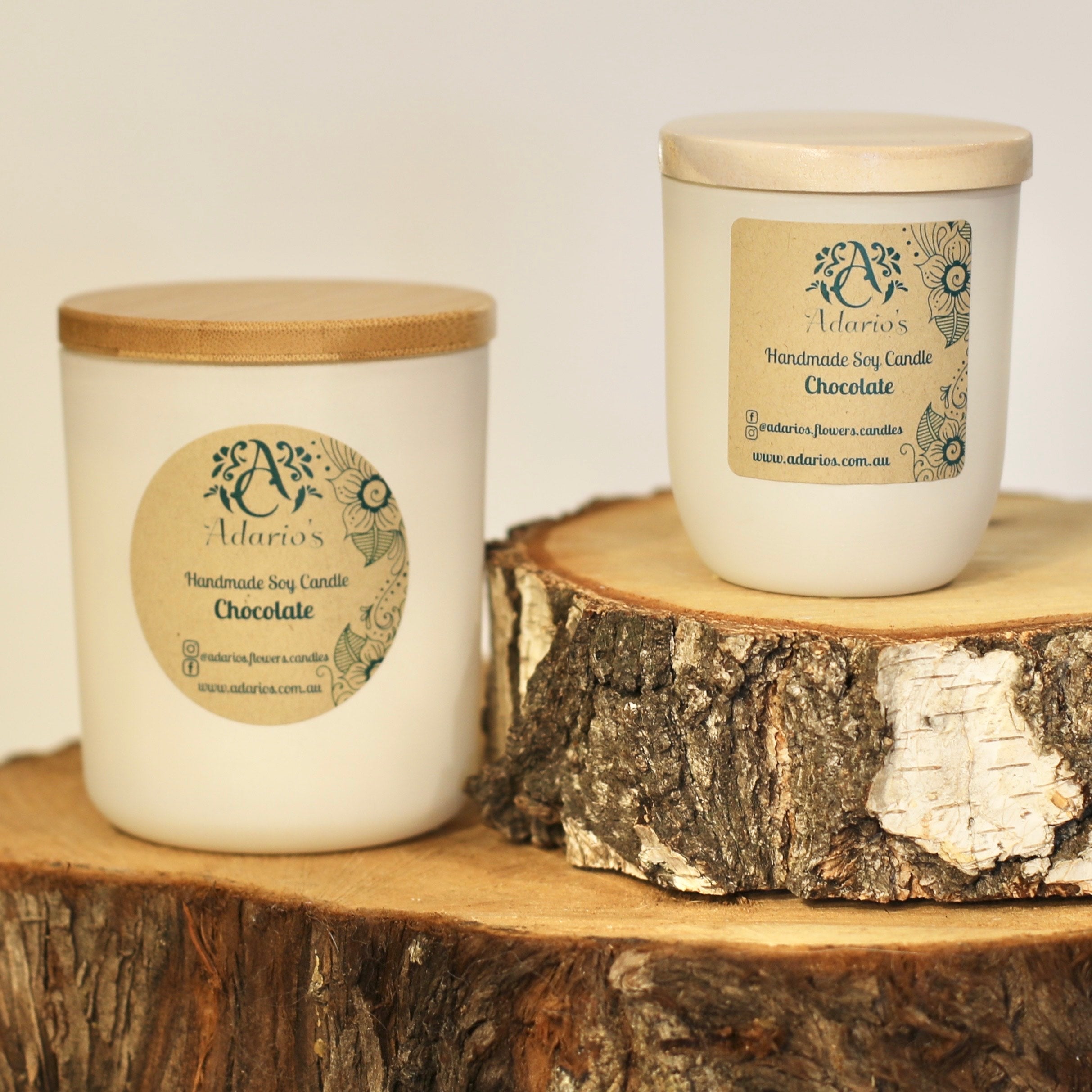 Chocolate | Sweet Soy Candle
This is your one-way ticket to Charlie's Chocolate Factory! Become immersed in the sweet, lingering aroma of creamy milk chocolate, rippled with dark cacao for extra body and dolloped with heavy cream for extra decadence. Once you sneak a taste, you'll forever be craving more!
This candle is carefully hand-poured and hand-crafted with love and care in Adelaide, South Australia.

Sizes and Burn Time:
Large: 250g, up to 35 hours burn time.
Small: 130g, up to 24 hours burn time.
Chocolate | Sweet Soy Candle